Extremely Rare Red Airedales
Large, Red Airedales With Mellow Dispositions
This page has been moved to Extremely Rare Red Airedales at High Kountry Airedales !
Please click on the link above. Thank you.
Home New Airedale Cuties (including rare reds) Frequently Asked Airedale Questions
Rare Red Airedales Black & Tan Airedales Black Airedales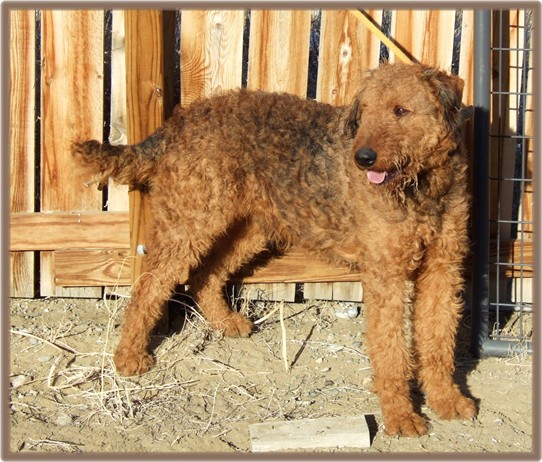 Photo above of Tonka, large red Airedale born in 2004. Extremely cheerful and mellow, Tonka stands 29 1/2 inches tall at the shoulder He possesses a very easy to maintain coat characteristic of many of our Airedales and has never been trimmed. Photos of Tonka and Fancy's Kateybug puppies may be seen on the New Airedale Cuties (including rare reds) page.
Our red Airedale line started in 2002 when Nevada Jake (red) and Fancy Girl were bred to produce our red line starting with Fancy's Red Jake. Sadly Red Jake is no longer with us, but his son Tonka Truck remains. Like Red Jake, many of our red Airedales possess very easy to maintain coats.
Photo Below of Nevada Jake (below left) and black & tan Airedale, Fancy Girl, the parents of Red Jake (Tonka's father) .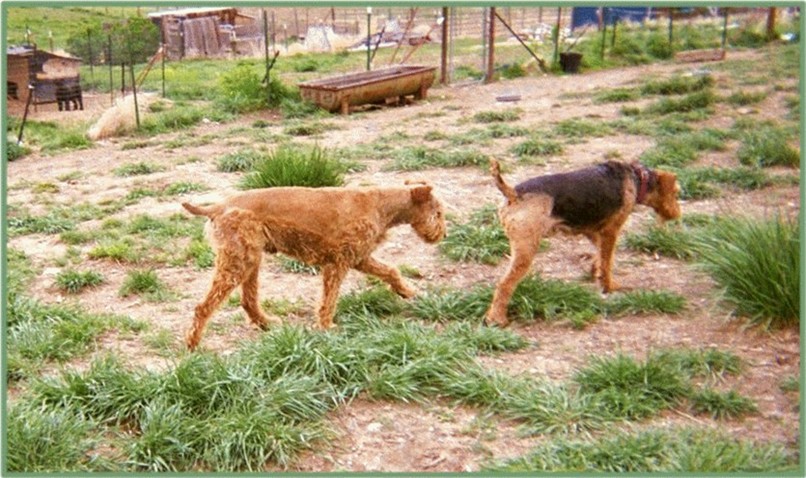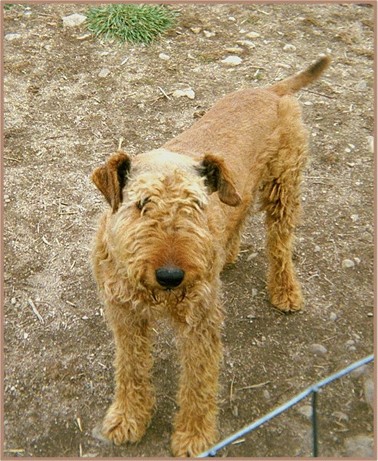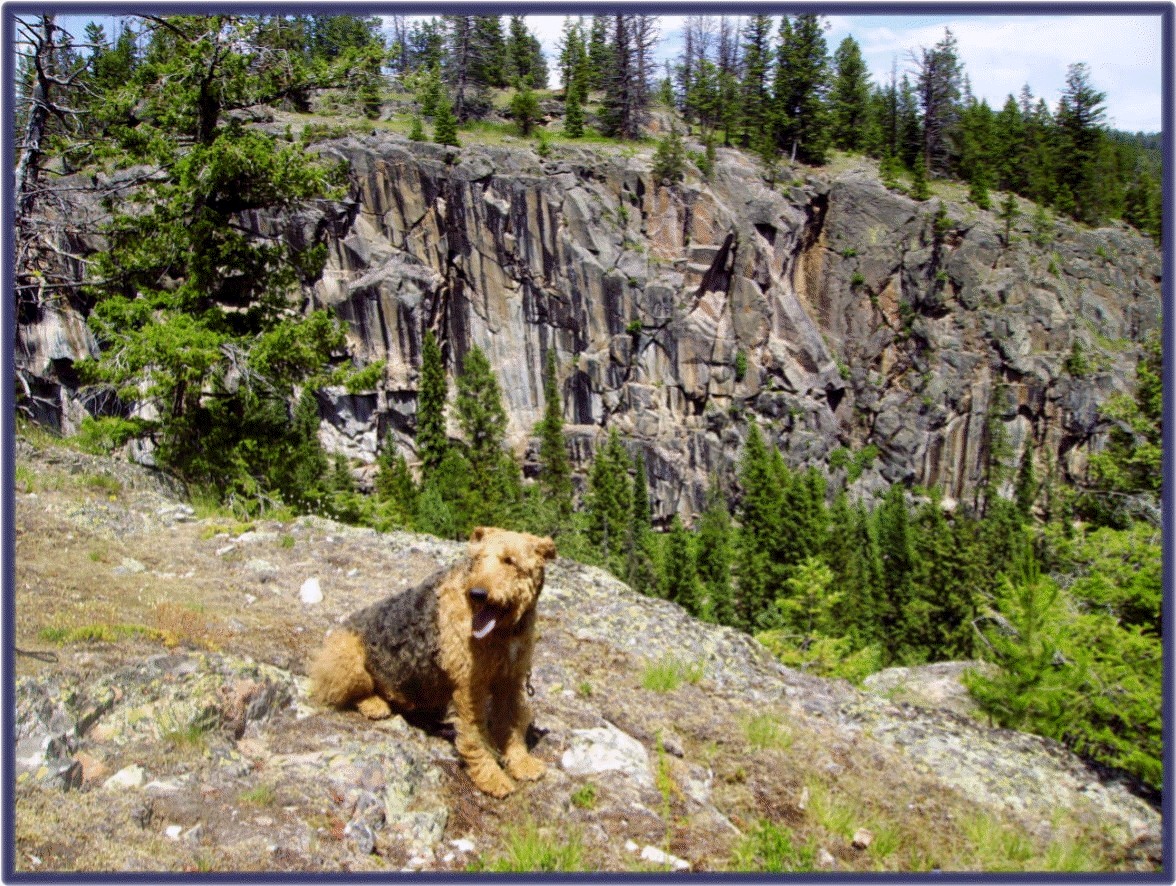 Weighing about 80 pounds, our large Airedale Fancy (left and below) is retired from breeding. Spayed, she will remain with us as a beloved housepet and companion for the remainder of her years. She is the grandmother of Tonka (red Airedale) and the great-grandmother of Black Magic on the Black Airedales page.