Pepper and Ranger Puppies
Tall Airedales with very easy to maintain coats
Photos below of HK's Sandhills Ranger and H K Crockets Chili Pepper's litter born on November 26. Outgoing and tall with easy to maintain coats, these curious Airedales are ready to join their new families. Two remain available as shown below (pics taken April 11, 2009). Both parents possess very social and affectionate dispositions. Quite tall, Ranger stands about 29-29 1/2 inches at the shoulder with Pepper around 26 inches. Pictures of Kateybug and Tonka's remaining two pups (including one rare red female) are posted lower on this page at Photos of Tonka Truck puppies in a separate frame.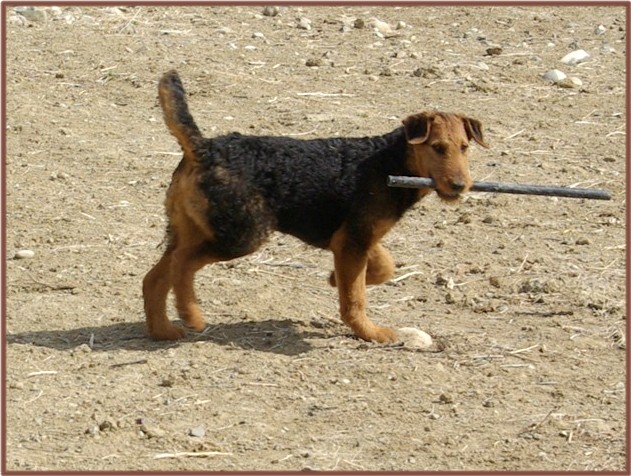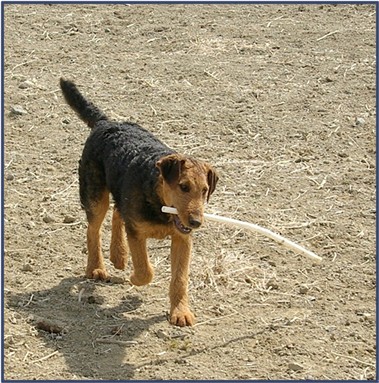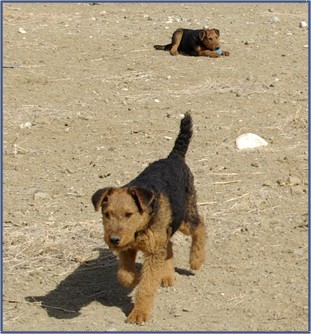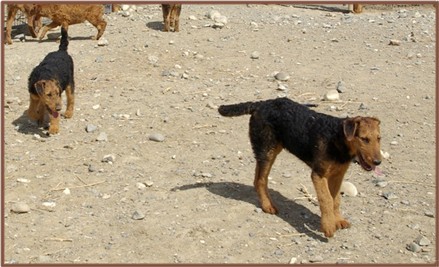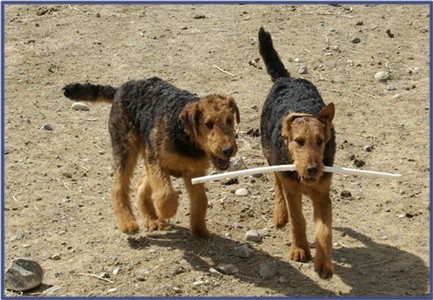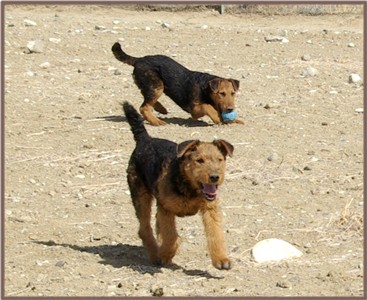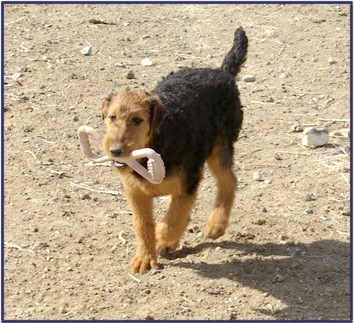 Photos below of Ranger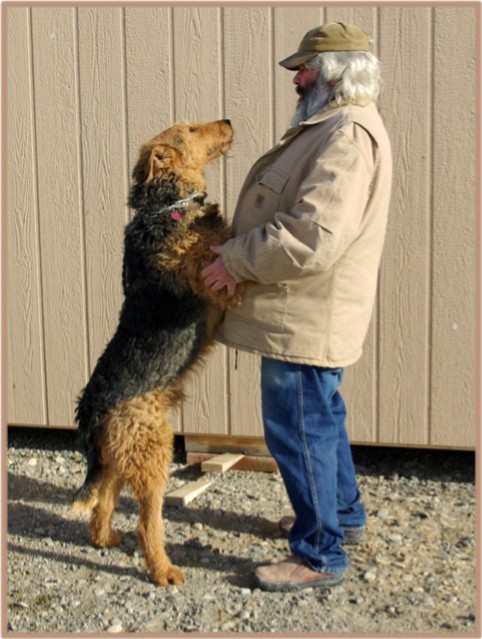 Please feel free to call 307 754-3426 for additional information about our dogs and puppies. Thanks for visiting our website.